Fuji X-T3 – This is my main camera for stills and video, and I love it. I chose the Fuji X-T3 because it is light and compact, its dials give it an analogue feel and it is great for photos and video. Fuji's colour science also separates it from other brands, and it is one of the best crop sensor cameras on the market.
Fujinon 16-55 f2.8 – This is by far the sharpest lens I have ever used, and it should be as one of Fuji's professional lenses. It's a 24-82.5 full frame equivalent with a constant 2.8 aperture, giving excellent low light performance. While it is expensive and larger than the kit lens, the quality it produces was worth the extra cost.
Fuji X-T3 Battery Grip – I was quite lucky to have this included when I bought my X-T3 from WEX. Unlike battery grips from competitors, the Fuji X-T3 grip lets you use two batteries as opposed to one. It also adds some bulk to the camera which is useful when using larger lenses like the 50-140mm f2.8.
GoPro Hero 5 Black – I don't use it much for my photography, but it comes everywhere we travel regardless. It is a great little camera perfect for capturing memories on your travels. We've used ours for things such as skiing, sandboarding and hiking and it's been great.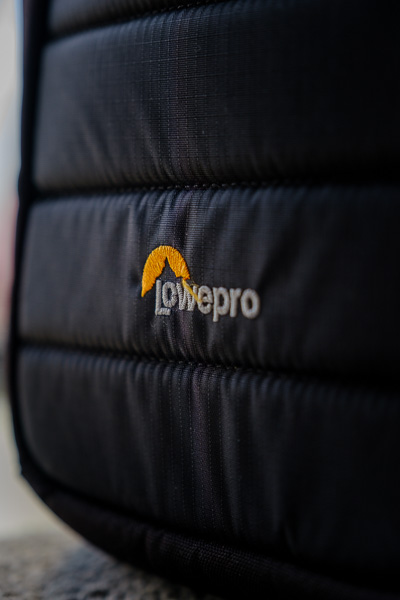 LowePro Tahoe 150 – Despite being a small camera bag, it holds a surprising amount of kit. When travelling to Australia last year it held my Fuji X-T3, two lenses (including a telephoto), accessories, and my 13-inch MacBook Pro. And as I like to travel light, this bag is perfect for me.
Tenba BYOD 10 – One of the downsides of traditional camera bags is that they don't have much room for anything else. What if you are going hiking and want to carry water or food for a full day out? One solution I have found is to use a camera bag insert which is where this comes in. The Tenba BYOD 10 is a medium sided camera bag insert which can be placed in a traditional hiking bag.
Osprey Quasar –This is my main hiking bag. It isn't overly big but has enough space for most things and even has a laptop compartment. I use this with the Tenba BYOD 10 to carry my camera when on longer trips.
Manfrotto Elements Tripod w/Ballhead – This is the first "proper" tripod I bought and still the one I use today. It replaced a cheap Amazon tripod I had, and the difference was massive. The Manfrotto is lightweight, folds up small and yet can extend to over 162cm (5.3 feet). It also comes with a ball head which is Arca-Swiss compatible and has 360o rotation for panoramas.
Joby GorillaPod 3K – I absolutely love this little tripod. As I'm using a mirrorless camera, this is perfect for carrying around London. One of its big advantages is that it can get super low to the ground, something conventional tripods struggle with. The GorillaPod is also compact and stable for its size. One of the other bonuses is if you already have a tripod head, you can attach that to the GorillaPod.
Peak Design Slide Camera Strap – I cannot recommend this camera strap or Peak Design enough. The strap itself is comfortable and with the Peak Design clip system you can quickly remove the strap when needed. No strap flapping about while on a tripod anymore. The other thing I love about it is that you can use it in many configurations. I use mine as a sling most of the time, as I find this a more comfortable way of carrying my camera. The Peak Design clips are also universal with their other accessories.
Gobe "The Collection" Filter Kit – If you haven't heard of Gobe filters, definitely check them out. They are high quality and made of Japanese optical glass. I bought "The Collection" set which comes with eight filters: (ND1000, UV filter, low-profile CPL filter, FLD filter, and four colour gradient filters). I've used these in a lot of my photos, and they have been great. They are also affordable and for every purchase, Gobe also plants trees. What's not to love.
Spare Batteries – One of the downsides of the Fuji X-T3 is that it is a bit of a battery hog. If you are coming from a DSLR it takes some getting used to and is one of the reasons I carry multiple batteries. If you buy the official ones this can work out expensive, but I've been using five Hahnel HL-F126S batteries. These have given me no issue with my X-T3 both in the body or camera grip so far.
Pig- Iron L-Bracket – Anyone who uses a tripod that is Arca-Swiss compatible regularly needs to have an L-Bracket. They are an absolute game changer. Before I got mine, I never shot any of my landscapes in portrait orientation because of how much hassle it was. But with an L-Bracket you can quickly switch without having to alter your tripod at all.
LensPen – There is nothing more annoying than going out for a shoot to find your photos are full of spots when you get home. I bought the LensPen set to stop that. You get a cleaning pen for your lenses, filters, and sensor so you can keep your camera free of dust and in great working order.
Battery Bank – Not explicitly a camera accessory but I won't go on any long trips without one. It has gotten me out of a few jams while travelling and since my X-T3 can be charged by it, it's even more handy than before. Mine is over 20,000mAh and being made of metal is quite durable.
Photo Editing & Post-Processing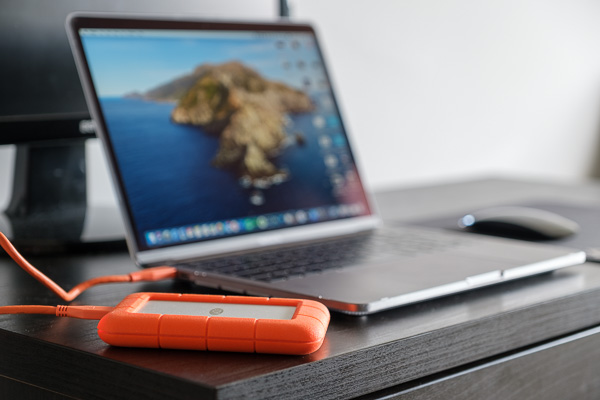 2018 Macbook Pro 13" – With my PC slowing down and wanting to be able to do desktop style editing on the go, I decided to get a MacBook. It is my first Apple computer and having used it for the past 6 months, I can't see myself ever going back to Windows.
Lacie 2TB Rugged USB-C Hard Drive – This is my main hard-drive and where I keep all of my photographs backed up.
LETSCOM USB-C Dongle – A cheap USB-C dongle which features 3x USB-A ports, SD Card Reader, and a HDMI port. A must have if you are a Macbook user.
Adobe Lightroom & Photoshop – These are the main applications that I use for processing my Photographs.
Capture One Pro – As I'm a Fujifilm shooter, Capture One 20 is something I'm currently experimenting with. The Lightroom worm issue for Fuji cameras is well documented (especially when it comes to fine details). I've seen a big difference in quality compared to Lightroom so this will be something I use more and more in the future.
I am part of the Amazon Affiliate marketing program. This page contains affiliate links, so if you make a purchase via one of these links I make a small commission, but this comes at no additional cost to you. All the products on this page are ones that I personally own and have used in my own photography. By using these links, you are helping to support me and this content.